Penney Wise, or Sound Foolish?
You probably heard recently that longtime retailer JC Penney bailed on their image makeover strategy by canning its newly-appointed CEO and Apple retail guru Ron Johnson. One of his main efforts was to eliminate the concept of "discounts", and instead focus on everyday low prices. I guess we can call it a failed one-year experiment. Now, just a month later, JC Penney decides to issue...
No-No-No-No-YES!
Did you know that 80% of non-routine sales occurs after 5 follow-ups? This insightful read from Dynamic Business shows that far too often, sales people give up on customer opportunities way too early - in fact, 44% of sales people give up on opportunities after a single "no". Click here if you cannot see video above The best way to get customers to a "yes" sooner is by...
1 tag
The 10 Stupidest Tech Products That I Know You...
I love tech gadgets probably more than most, but these below are a sign that we've literally fallen off the deep end. So while the Mayan prediction that the world has come to an end didn't quite come true, here's some evidence that we might actually be getting there. So presenting… the 10 Stupidest Tech Products That I Know You Want to Buy: #1: The Umbrella Texter!  ...
2 tags
Jambox: Attack of the Clones!
I wrote in a post two years ago ("Jawbone Jambox: Speaker of the House") after I bought a Jawbone Jambox, a hot Bluetooth speaker that I thought it would be the product to ignite a new consumer electronics product category: the Personal Speaker.  Based on what I saw at CES 2013 this week, I would say that it has come true, and if imitation is the greatest form of flattery, the...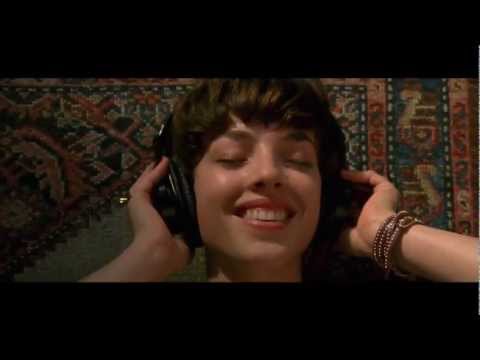 Car Chase Scenes Never Go Out of Style
You gotta love a good car chase scene! This is one of the funner videos you'll ever see: mesmerizing animation, great story & just a smidge over 3 minutes - awesome ending! More indication that great storytelling by filmmakers continuing to make its way into online videos - check it out! Click here if you cannot see the video above But is it the best car chase scene ever? No...
Holy Guacamole, this is cool!
Sometimes you run across a video that is just mesmerizing… like this one! This is the latest stop-motion masterpiece from film maker PES, who also made the equally mind bending Western Spaghetti. And here's his YouTube page to see more. click here if you cannot see video above
Behind Every Picture is a Story of a Thousand...
Take a look at this picture. Apparently it is viewable on one of the many subway trains in New York City, and painted by well known artist Sophie Blackall (parents may recognize her work on Ivy & Bean book covers). It's called Missed Connections. Click here or on the image to enlarge (which will open in a new window) New York subway riders probably spend at most a minute looking at...
Show Me The Money (That I'll Make in the NBA)
Colleges constantly lure high school athletes to their school by touting academic prowess, school tradition, or perhaps by hiring away another team's key recruiter. Here's another way to measure a college's athletic program success: The Wall Street Journal compiled a list of the top NCAA universities since 1985 whose alumni generated the most collective income in the NBA. They...
The Google Chrome Logo is a Beach Ball and other...
A graphic designer decided to show a series of popular logos to his 5-year old daughter, asking her to describe the first thing that came to her mind. The result is this very interesting 3-minute video capturing her impressions of some of our most popular logos: McDonald's (a french fry bent into the shape of an "M"), Olympics (baby toys), and a KFC (a person who matches the...
Hello, Is It Me You're Looking For?
Lionel would be proud… Click here if you cannot see video above Same thing on YouTube:
Selling by Letting The Customer Do the Buying
I love this graphic - it's a simple graphic that shows how you can become effective at selling by letting today's customer do the discovering and buying. As shown, rather than put a lot of energy behind cold calling leads and selling your way to the promised land, today's customer doesn't want to be "sold". graphic from For Entrepreneurs on Cold Calling 2.0 ...
Can a Mega Company Turn Augmented Reality into...
One of the more eye-catching things to come out of CES2012 was a company called Aurasma, innovators of a technology called Augmented Reality (AR), which overlays virtual graphics displayed on a smart phone onto real-world objects. They have launched a new (and free) mobile browser that allows you to see this slick virtual imagery on top of everyday objects. Imagine a movie poster coming to life on...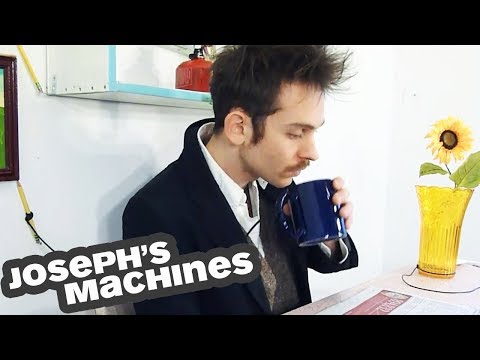 CES - Aside from the glitz, always good to see...
CES is the annual eye candy fest where companies spends gazillions of dollars showing you their version of the future. In 2012, the bleeding edgers were showing dazzling 8,000 pixel LCD displays, App Stores on phones, cars, refrigerators and TVs, "Smart TV" (or web enabled TVs), more consumer-friendly 3D TVs (especially LG) and a tablet-centric future. Side note: One of the cooler...
Creating video is an art. Watching video is entertainment. The crap in between is a bunch of science & politics.
Video interference: Insight Bowl stadium skycam falls & nearly takes out two Hawkeyes http://t.co/SibKa1f5
The Cal fan creed: the delusional optimism of the future always offsets the brutal reality of today. Go Bears!
Poised for even more super-growth in 2012: Tablets, video, apps. And combinations of all of them.
Take time to cheer on your sales team today. They're cranking this week to make sure you have a good year.
RT @sschillace: Under SOPA, you could get 5 years for uploading a Michael Jackson song, one year more than the doctor who killed him.
Artificial snow is just fat. Not phat… but fat http://t.co/hIpuELDN
This Christmas, will there be more Dads assembling bicycles, or downloading iOS updates?
Once they begin using your solution, do your customers immediately become salespeople for you?
You're 5 foot nothin! Weigh 100 & nothin! But you bilked $11M from gullible investors! http://t.co/c8KWEgvc #rudy
Do guys who look like Santa Claus try to look like him or do they look in the mirror & say, hey I kinda look like Santa?
When you absolutely need to know, check the...
I don't know how you feel, but to me it seems we've gotten a little carried away with Infographics… Seems there's an infographic for everything these days, and I wonder if in 2012 they will they go by the way of the widget or web portals, or will they continue to be authority on information for our low attention span lives? I hope they don't go away, because how...
RT @JonErlichman: 4 years ago, Apple was 3x the size of RIM (based on market value); today, AAPL is 50x size of RIMM
The last thing that "Sale Ends Today" means is that the sale ends today
Congrats SOASTA on the new financing - Ramping up to keep more apps from going down http://t.co/2bJKxAj9 #cloudtest
RT @roxybernstein: RT @ScottStras Tim Tebow is the most discussed white Bronco since O.J.
A Mind Bending Future for Tablets?
Check out this cool concept video ad in Korea from Samsung on how they would apply their Flexible AMOLED technology towards tablets… super, super cool if they can bring this to market… watch here: Click here if you cannot see the video above But then again, something tells me some other company might introduce something called iFlex and then trump these guys to win again. I may...
The good ppl from http://t.co/rNduIIdj wanted u to know (for the past hour) that they're… http://t.co/sXumbta2
This is your head. This is your head after a 15-minute phone call http://t.co/H5i8aFa4
how good news goes bad "@TheNextWeb: Flipboard bites dust after iPhone app sees high demand http://t.co/gZuhuqBW by @BradMcCarty" #SOASTA
Looking for CLaaS… I mean Christmas Lights as a Service. To keep up with the Griswolds, you know.
Funny re: SAP-Success Factors deal - After the mega deal is announced, everyone's a genius http://t.co/tymQ1FqI
Football is a game of inches. Especially when the inch is a major bonehead move by a kick returner http://t.co/4FYjqAi9
RT @brian_emcap: SaaS grab @SAP to Accelerate Cloud Strategy with Acquisition of @SuccessFactors 52% premium http://t.co/N4wsufdy #yam
The Day the Shark Jumped Over the Mob
Flash Mob videos used to be pretty cool. It wasn't too long ago when people would orchestrate these grand affairs in busy train stations, airports or shopping malls amidst unsuspecting onlookers who had no idea what was going on, and then millions of people would email the YouTube videos around to all their friends. But when I saw this one on YouTube this morning, I cringed as to how...
Watched replay of Macy's TG Day parade & pretty sure I saw on Sesame St float that Elmo was lip synching
Classic video: Worried your turkey will be a turkey? Just put the f*cking bird in the oven! http://t.co/XhXEyjg0
Worried Your Turkey Will Be a Turkey? Just Put the...
   Are you feeling the pressure today that you'll somehow mess up the all-important bird and it'll come out too dry? Listen to what expert Tante Marie cooking instructor Mary Risley of SF has to say about it - She says "Just put the F*cking Turkey in the Oven!" This is a great video! Happy Thanksgiving to you all! Click here if you cannot see the video above
Have Japanese brands gotten lost in translation? Besides Canon, what in the world happened? http://t.co/zMohcBpO
Folks, do not attempt to do this at home....
Let's see… how do I describe this video… Let's just say that if the Three (or Ten) Stooges were from modern day India and went completely berserk, and they decided to create a talent act where amidst vibrant Indian music, they chewed on fluorescent light bulbs, bashed each other with bricks, sledgehammers and wooden sticks, and ran each other over with cars and...
Guys, better get to that honey-do list: Man placed for sale on Craigslist by his wife http://t.co/aIFwMgQm
I don't care to see sausage get made, but seeing how Lay's potato chips are made is super cool! http://t.co/khVzFCed
Spinning your wheels? Check out Bob the Hamster! http://t.co/14iIin7S
The Sausage-Making Beauty & Simplicty of Lay's...
Alright, it's already the only potato chip that I like, but this ad/vending/Rube Goldberg machine concept is a really cool way to highlight to people how Lay's Potato Chips are made from a simple set of ingredients. What a cool ad concept! Lay's machine - Debut (English txt) from Castro Innovation on Vimeo. Click here if you cannot see the video above. Kind of reminds me...
Spinning Your Wheels? Check out Bob the Hamster!
Check out this very clever and visually appealing video called Bob the Hamster making the rounds on the animation film festival circuits. Click here if you cannot see the video above